Oriflame recognizes our innovation capabilities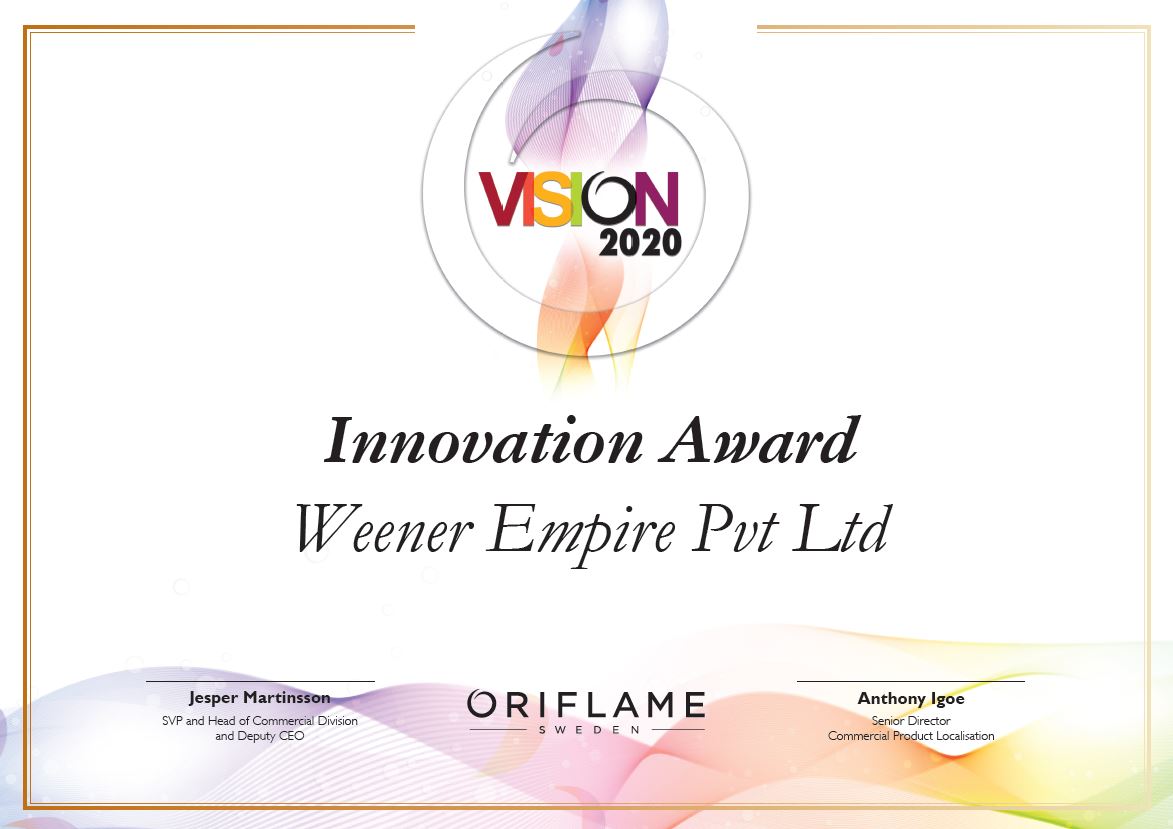 Oriflame recognizes our innovation capabilities
Monday, December 04, 2017
Weener takes its tagline of "Innovative Packaging' quite seriously, and it feels great when the customer recognizes it too!

Oriflame in its recently held event, aptly titled vision 2020 awarded its outperforming suppliers with awards in their respective specialization.

Weener was delighted to be honoured for its excellence in Innovation!

Weener supplied Oriflame with top notch rigid packaging solutions for its range of shampoos, creams, lotions, talc and a host of other personal care and wellness range of products. Oriflame is one of the worlds largest personal care companies that sell direct. It has a growing market share in most geographies around it world aspiring women to have fun while making money!